Upcoming: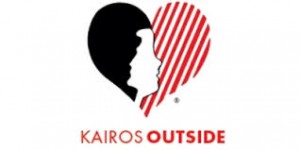 "Caring for Incarcerated People and Their Families," Panel Discussion. 
Tuesday, March 24, 2015, 7:10 PM
NIU, Capitol Room of Holmes Student Center
Participant bios:

Will Andrews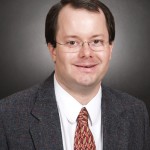 received a BA in Spanish language and Literatures from the College of William and Mary in Williamsburg, Virginia, and later earned an MDiv and a ThM in Biblical Studies at Union Presbyterian Seminary in Richmond, Virginia.  He has worked as an interpreter for ministries along the Mexico-US border, as a United Methodist pastor, as an adjunct instructor of religious studies, and as a volunteer at prisons in four states and in the federal prison facility in Chicago.  Will is currently pursuing a PhD in "Bible, Culture, and Hermeneutics" at Chicago Theological Seminary.  His research interests include the Bible in early Spanish literature, cognitive linguistic approaches to the Bible, and biblical hermeneutics in prison. 
Mark A. Clements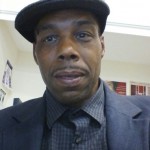 served 28 years inside the Illinois Department of Corrections for a crime he did not commit.  Sixteen years old at the time of his arrest, Mark was taken to Area 3 violent crime unit in Chicago where he was beaten and tortured until he was coerced into confessing to the crime of arson. 
Exonerated in 2010, Mark is a graduate of Northwestern University and works as administrator for the Campaign to End the Death Penalty, while starting his own group, The Campaign to End Torture in Chicago, Illinois. He states that "our Illinois prisons are cruel, degrading, and inhumane to the core. It's a system that has lost its identity for what it was created for and that is to rehabilitate men and women who enter it."
Dr. George A.  Gutierrez, Professor Emeritus, Northern Illinois University,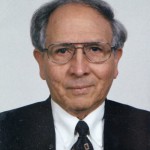 was born in Peru, South America, came to the U.S. with a student visa in 1955 and became a citizen in 1973.  He graduated from the Moody Bible Institute in Chicago in 1960, and graduated from the master's program (MA) and certificate of advanced studies (CAS), and obtained his doctorate in counseling education, all from Northern Illinois University.  He taught classes and worked as a counselor and director at NIU for 36 ½ years and officially retired in 2003.
Today he serves as pastor and teacher for the DeKalb and Sycamore communities and he is one of four chaplains at the county jail in Sycamore, IL.  One of his duties as chaplain is to visit the inmates once or twice a week, be in charge of the jail church service the fourth Sunday of the month, take prayer requests and requests to visit inmates in jail, or to call or visit parents and relatives in their homes.  Gutierrez goes to court with parents on their court dates once or twice a week.   He is also director and coordinator of programs:  GED, ESL and Driver's Education preparation to take the driver's license test.  When requested, he also teaches a Bible class for adults.
Elizabeth Scipior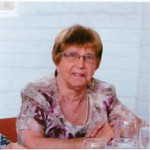 has been associated with Kairos Outside for a number of years. In 2001 she participated as a guest in the first retreat presented in the State of Illinois. This retreat consists of a series of talks and activities by women sharing their life journey.  It is interspersed with music, prayer, fun activities and general pampering. Ms. Scipior was so impressed with the effectiveness of the retreat that she became a team member.  She has served on a number of teams over the years and was a member of the team for the most recent weekend presented in August of 2014. She believes that Kairos Outside provides a haven for every woman who has a loved one in prison.
Peace Vigil
The DeKalb Peace Vigil takes place year-around on Fridays from 5-6 pm at Memorial Park (NE corner of Lincoln Highway and First Street).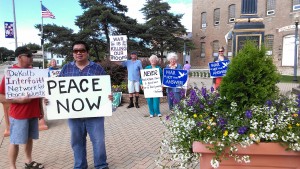 Past Speakers and Events:
David Kraft, "Exelon's Nuclear War Against Renewable Energy " spoke Tuesday October 14, 2014 at Holmes Student Center, on the Campus of Northern Illinois University. The presentation was sponsored by the Committee for the Preservation of Wildlife, a student group organized on NIU's campus in 1971.
David Kaft is on the board of EarthShare Illinois, and on the steering committee for Climate Justice Chicago. He is the author of articles and op-ed pieces which have appeared in the Chicago Sun-Times, Chicago Tribune, Crane's Chicago Business, and other publications. He has appeared many times on various Chicago and Illinois radio and television programs.  He has been a leader in advocating for alternative energy and educating about the dangers of nuclear power.
Memorial Day Parade, DeKalb, May 26, 2014
Photos of Illinois members of the military killed in recent wars, carried in silence in the parade by members of the DeKalb Interfaith Network.  The Rope of Fallen Illinois Soldiers had 29 walkers this year.  This short video shows the photos at the Elwood House after the parade : https://www.youtube.com/watch?v=XYbTLzgANM8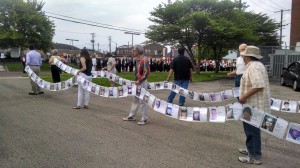 Videos of the Media Benjamin, Kathy Kelly, and Anne Wright event are available at:
https://www.youtube.com/playlist?list=PL7CWmBwaMJJCpzSuB8h9E0_qJb41oQsKo 
Media Benjamin, Kathy Kelly, and  Col. Ann Wright. "Three Women Who Stand for Peace: International Civil Rights in the Age of Drones." Event  held at Northern Illinois University, Regency Room, Holmes Student Center.
Medea Benjamin is founder and director of Code Pink.  Col. Ann Wright is retired and a current and international peace activist.  Kathy Kelly is founder and director of Voices for Creative Non-Violence.  Event is co-sponsored by the DeKalb Interfaith Network for Peace and Justice, Amnesty International NIU, Women's Studies Program NIU, Women's Rights Alliance NIU, History Department NIU, Fox Valley Citizens for Peace and justice, Rockford Peace and Justice, Sauk Valley Peace & Justice, First Congregational Church of DeKalb Mission and Ministry Committee.
Never More! Human Rights Abuses in Sri Lanka: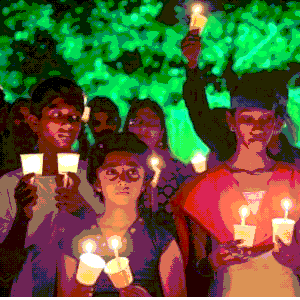 September 11, 2013. NIU Holmes Student Center, Illinois Room.  Disappearances & Political Killings. What Can Be Done to Stop Human Rights Abuses & War Crimes Worldwide.  Main Speaker: Dr. Skantha Skanthakumar, Physicist, Argonne National Laboratory, speaking as founding member Illinois Tamil Human Rights Group.  Co-sponsored NIU Department of Philosophy and NIU Amnesty International.
The United Nations, Amnesty International, Human Rights Watch, UK charity Freedom from Torture, the European Union, and the United States Department of State have expressed concern about the state of human rights in Sri Lanka. Human rights and humanitarian organizations have documented cases of human rights violations, war crimes, disappearances and political killings. What can be done?
Hiroshima Day (Each year)
August 6.  On the bridge on College Avenue (500 block) at the SE corner of the E. Lagoon,  traditional dropping of flower petals into the KishRiver.  See write up of 2014: Covered by DeKalb Chronicle http://www.daily-chronicle.com/2014/08/06/dekalb-event-marks-anniversary-of-hiroshima-bombing/ax2f2nr/
.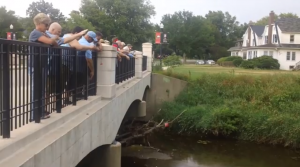 Dropping flower petals into the Kishwaukee River, Hiroshima Day, 2013
EARTH DAY LECTURE: Chernobyl, Fukushima, Iran & Now North Korea: A Planet is a Terrible Thing to (Rad-) Waste— Proliferation & A Roadmap for U.S. Energy Policy. .Riley Courtroom, Northern Illinois University, Room 170
 On Earth Day, April 22, 2013, the International Training Office of Northern Illinois University (NIU), the Environmental Law Society of the College of Law (NIU), Amnesty International-Northern Illinois University (NIU) College of Law, and the DeKalb Interfaith Network for Peace & Justice are sponsoring David Kraft's lecture on the effects of the use of nuclear energy on Nature in particular and on Planet Earth in general. The title of David Kraft's talk is "Chernobyl, Fukushima, Iran & Now North Korea: A Planet is a Terrible Thing to (Rad-) Waste— Proliferation & A Roadmap for U.S. Energy Policy." David Kraft is the director of

Nuclear Energy Information Service (NEIS)

based in Chicago. 
Last February…Peace activist Kathy Kelly spoke Feb. 21 ,2013
Kathy Kelly
Internationally known peace activist Kathy Kelly will talk about her recent visits to Syria and the Gaza Strip at 7:15 p.m. Thursday, Feb. 21, in the Illinois Room of Holmes Student Center on the NIU campus.  The talk is free and open to the public.   Kelly co-coordinates Voices for Creative Nonviolence, a campaign to end U.S. military and economic warfare. Her experiences provide an on-the-ground perspective of the present Middle East situation.  Tomis Kapitan, NIU Presidential Teaching Professor of philosophy, will deliver an introduction.  "In the interests of justice, peace and an informed public, I think it is absolutely vital that voices like Kathy Kelly's be heard," Kapitan said, "especially since our country is pouring billions of dollars into the Middle East, and we are deeply involved in every aspect of political life in the region."  Kelly has made numerous trips to the Middle East over the past decade and has been nominated more than once for the Nobel Peace Prize for her humanitarian work. She also has written numerous articles about her experiences in Iraq, Afghanistan, Pakistan, the Gaza Strip, Lebanon and Syria.  Her talk is co-sponsored by the DeKalb Interfaith Network and the NIU Department of Philosophy.
Panel on morality of drones in warfare
College of Law March 18, 2013 conversation
The morality of using armed and unarmed drones in warfare will be the topic of a Monday, March 18, panel discussion at the NIU College of Law.  The panel will feature NIU law professor Morse Tan; Joy First of the Wisconsin Coalition to Ground the Drones; and published poet Ric Amesquita. Also on the panel will be military veteran and NIU sociology student Howard Solomon of the City Colleges of Chicago Center for Distance Learning.  The panel discussion will take place from 7:30 to 9 p.m. in Room 170 (the Riley Courtroom) of Swen Parson Hall. The event is open to the public, free of charge and includes refreshments.  The event is hosted by the NIU Department of Counseling, Adult & Higher Education, the DeKalb Interfaith Network for Peace and Justice and the NIU and NIU-Law chapters of Amnesty International.